Workshops and performances
Storytelling, Dance and Music of the Mexica/Aztec Culture
Huitzilopotchli
MEXICA/AZTEC CULTURE BROUGHT TO LIFE BY DENVER'S FINEST PROFESSIONAL TROUPE. ENJOY A HANDS ON EXPERIENCE WITH FOUR PROFESSIONAL PERFORMERS WHO CUSTOM DESIGN ASSEMBLY PROGRAMS TO EACH SCHOOL OR ORGANIZATION. SPECIAL EL GRITO, DIA DE LOS MUERTOS, PRIMAVERA AND CINCO DE MAYO SHOWS ARE AVAILABLE. AUDIENCE MEMBERS WILL JOIN IN MAKING MUSIC, SONG AND DANCE AS THEY LISTEN TO THE AMUSING AND SOMETIMES EMOTION STORIES OF THE FROM THE AMERICAS.
SINGLE ASSEMBLY 45 MIN $550, DOUBLE ASSEMBLY BACK TO BACK $750 GRANTS
.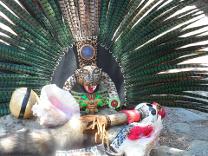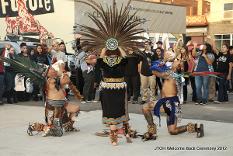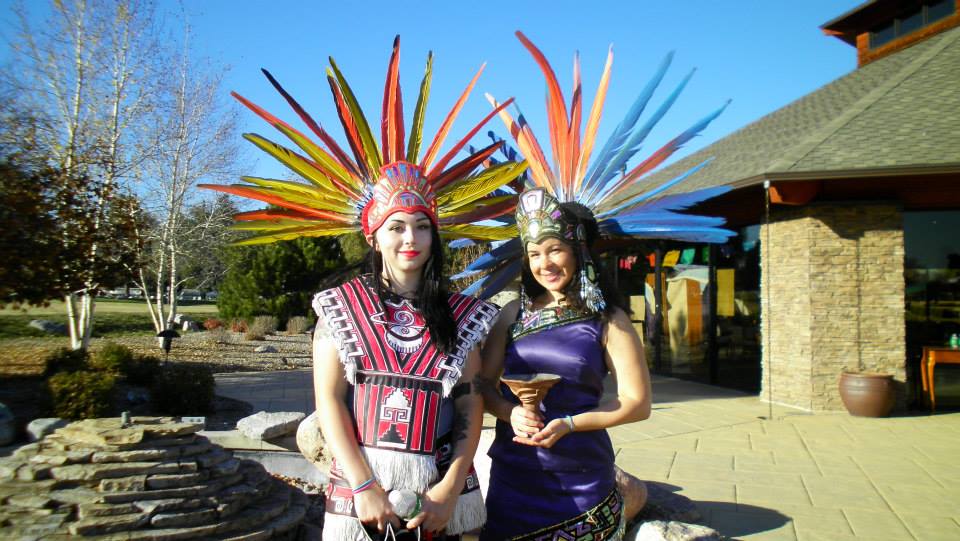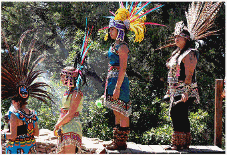 ASSEMBLY PROGRAMS
STORIES AND CUENTO'S
Stories and Cuentos' Assembly Programs
These programs are interactive assembly performances. They are geared for ages 6 through 90 years of age. Fees are based upon number of performers. Aztec dancers or Latin Jazz musician Asia Fajardo-Diamond can be added to all programs for an additional fee. There is an additional charge for travel expenses outside the Denver metro area. 45 minute single assembly $300. Two back to back assembly shows $450. Each additional performer $50 per hour. Partial grants are available for non -profits with a 501(c)3 status.
HOLY MOLE GUACAMOLE AND OTHER TUMMY TALES
Storyteller and author Renee Fajardo, through humor and interactive storytelling will demonstrate how food, family and community go hand in hand. Every culture in every corner of the world celebrates special occasions with special foods. This show highlights stories from the Rocky Mountain Storytellers Conference Tummy Tale Series co authored with Carl Ruby. Family traditions and the importance of preserving the universal love of home cooking are honored in a most delectable manner. Special guest co-author Carl Ruby upon request.
POR QUE TALES
From Africa to China and back again to the South West United States everyone ask why? Why do tortillas have spots, why do birds sing at day break, why should you always listen to your elders, why is why a good question? Hear and experience the answers to all the questions about why and what and how come in this fun filled showcase of Por Que Tales! A special emphasis is placed upon tales from the Corazon de Colorado (the Heart of Colorado).
CHICANO CUENTOS
Explore the myths and story behind celebrated Hispanic holidays as they are brought to life in a historically relevant program.
Themes include La Llorona, Dia de Los Muertos, Our Lady of Guadalupe, Los Posadas, Primavera, and Cinco de Mayo.

Show is seasonal and available by special request only.



CREATION MYTHS FROM AROUND THE WORLD
How was the world created? The question is answered differently by different cultures. Listen, laugh, and ponder as a world of wonder is brought to life with tales of creation from all corners of the continents. An interactive show with audience participation required.
WRITING WORKSHOPS
Workshops require a minimum of 5 participants and a maximum of 18 participants. Cost is $200 for one hour and $250 for a 90 minute program. A Flor Y Canto, poetry slam event is available for multiple day workshops and can include an additional artist for the day of the event. (Extended travel will incur additional cost).